Have a Friday Fish Fry!
Going on now
Want Fish on Friday? No Problem!
Take your tastebuds on a vacation with our NEW Mediterranean Shrimp Salad! Filled with Lemon Shrimp, Tomatoes, Cucumbers, Artichokes, Red Bell Peppers, Kalamata Olives, Chickpeas, Feta Cheese, Croutons, & Lemon Vinaigrette, this salad is sure to satisfy your seafood cravings!
Or try our Avocado Salmon Burger: a Salmon Burger + Spring Mix + Tomato + Avocado Spread.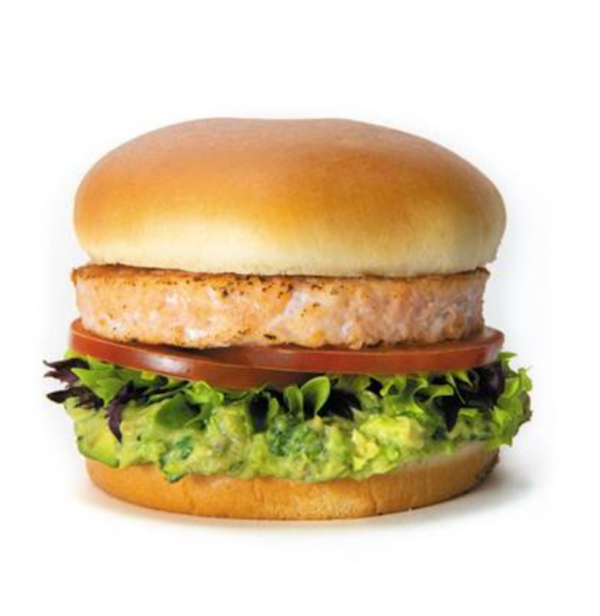 The perfect way to eat fish on Friday!
Fish Friday salads and sandwiches may not be available at all locations. Check with your restaurant for details.
Hello Bistro – About Us
So, you want to know more about us, huh? We ARE pretty interesting, if we do say so ourselves!
I keep hearing about a "ginormous" salad bar. Sounds like an exaggeration.
Don't believe us? Come and see for yourself! We've got everything from artichoke hearts to fresh mozzarella, and here's where it gets really crazy: We charge you the same price for 5 or 15 toppings. For real. You can have your mandarin oranges, and eat them, too.
And for just a couple extra bucks, we'll throw in your protein. Go with a stand-by like chicken, or get a little exotic with salmon, shrimp, or tofu. Believe us now? We pretty much have it all.
What's all this nonsense about flippin' burgers since 1949? Hello, you opened in 2012.
So, you're part of the same company as Eat'n Park?
Yep! We've taken all your favorite things about Eat'n Park – Superburgers, Salad Bar, Potato Soup – and combined them with fresh flavor combinations and a little bit of swagger. We're like Eat'n Park's sassy cousin.  Wanna know more about our kin? Check out Eat'n Park Hospitality Group – we're one big, happy family (with a sprinkle of sibling rivalry, naturally).