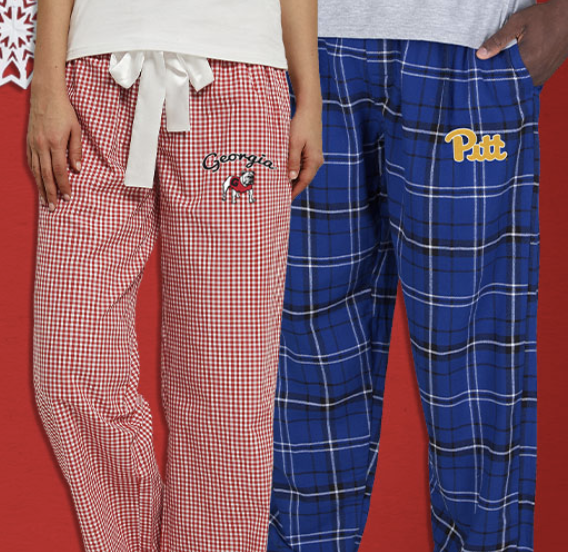 Holiday Pajamas
Going on now
Save on Holiday PJ's & More!
The holiday season means dressing for the team!
Right now, save 15% off* Concept Sport holiday pajamas…the perfect gift for a real fan.
See all of our options here, then shop in-store for the perfect pair!
*Select styles. Prices as marked. Holiday Pajama styles vary. Shop in-store for the best selection.
At Rally House, we don't believe there's just one way to Show Your Colors. We're fans of being bold. We love face tattoos, the latest, most innovative trends for game day, tricked out fan caves, and, well, just about anything that shows your passion, loyalty & spirit for your favorite sports team. Here at Rally House we show our colors by carrying an unrivaled selection of local products & the best variety of sports team fashion apparel and merchandise. Here you can find unique brands like '47 Brand, Retro Brand, Game day Couture & Junk Food Clothing, or show homage to tried-and-true favorites such as Nike, Adidas, Majestic & Under Armour. We don't believe there's such a thing as being "too obnoxious" on game day when faced by your biggest rival. With Rally House you can show your favorite team from head to toe on game day or every day. We believe in local. So show your hometown pride & shop at Rally House. For us, the magic happens on game day.