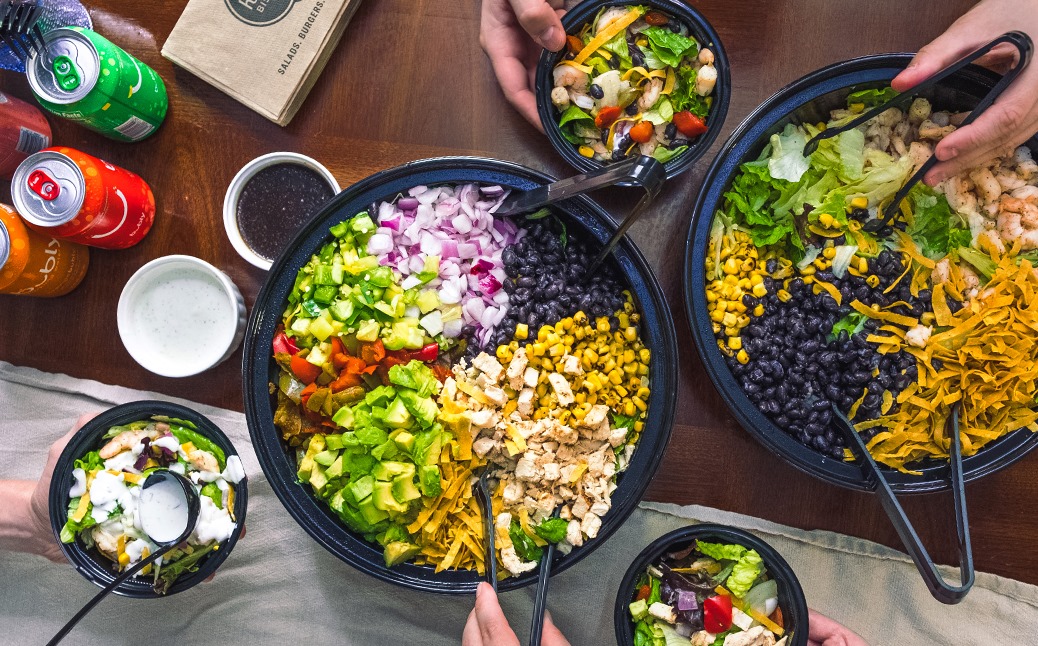 Introducing Salads to Share
Now available
Who Doesn't Love Great Salads???
Salads to Share options may vary by location. See restaurant for details.
Hello Bistro – About Us
So, you want to know more about us, huh? We ARE pretty interesting, if we do say so ourselves!
I keep hearing about a "ginormous" salad bar. Sounds like an exaggeration.
Don't believe us? Come and see for yourself! We've got everything from artichoke hearts to fresh mozzarella, and here's where it gets really crazy: We charge you the same price for 5 or 15 toppings. For real. You can have your mandarin oranges, and eat them, too.
And for just a couple extra bucks, we'll throw in your protein. Go with a stand-by like chicken, or get a little exotic with salmon, shrimp, or tofu. Believe us now? We pretty much have it all.
HELLO BISTRO
[hel-oh bis-troh] noun, plural hel·lo bis·tros
1. where salads and burgers live harmoniously.
2. a place for the world's best salads and delicious burgers. Hello Bistro is life.
verb, hel·lo bistro'd, hel·lo bis·troing
3. to say "hello bistro"; to eat amazing salads and burgers:
I just Hello Bistro'd; those Salads are amazing!
n. 2012, from Pittsburgh Pa.
Commonly said to be the best salads and burgers found in America.