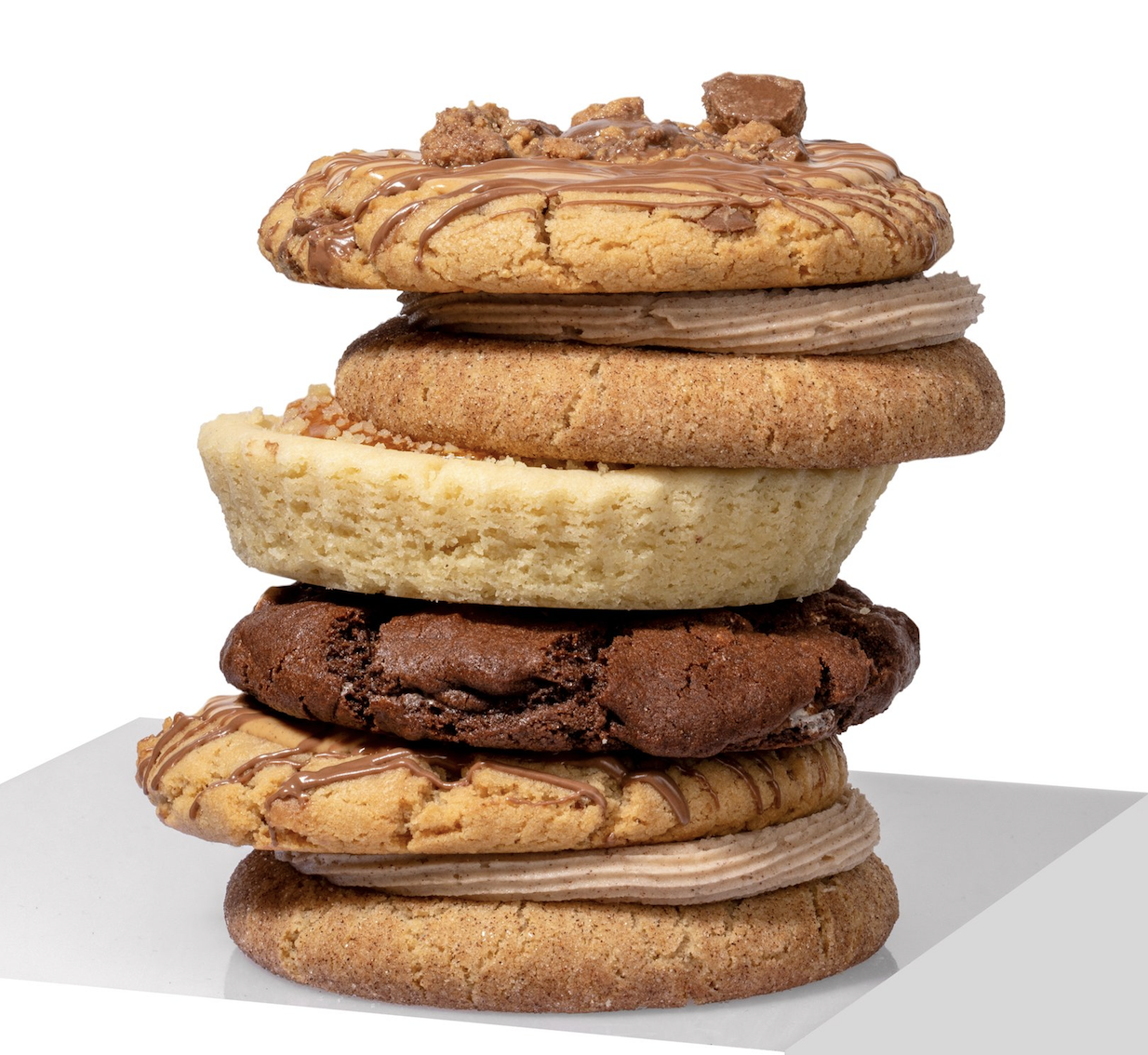 The Most Tasteful Holiday Gift
Now available
Gift Cards from Crumbl
It's the holiday, and it's sweet!
Give the perfect stocking stuffers … Crumbl Cookie gift cards!
Gift cards are now available. Check with the store for more details.
Crumbl Cookies all started with one big dream, two crazy cousins, and the perfect combination of flour, sugar, and chocolate chips. Crumbl was co-founded by Jason McGowan (CEO) & Sawyer Hemsley (COO). They both teamed up and dove headfirst into the world of baking. After thousands of dollars in wasted dough, recipes that did not live up to their expectations, and cookies that are just plain embarrassing to them today, the two cousins decided to take their 'perfect cookie quest' to the people.
After developing the perfect recipe, the duo and their family opened Crumbl's first store in Logan, Utah in 2017 while Sawyer was attending Utah State University. From day one, it was important to them that Crumbl customers see their cookies being mixed, balled, baked and dressed in real-time. Equally as important were the high-quality ingredients used in each unique batch. At first, Crumbl only served fresh milk chocolate chip cookies for takeout and delivery, but other services slowly began being offered such as curbside pick-up, catering, nationwide shipping and more!
Crumbl's delicious cookies wouldn't be complete without their iconic pink packaging! Crumbl's boxes are designed to perfectly fit each Crumbl cookie side-by-side, whether in a 4-pack, 6-pack, or 12-pack box. The "4-pack" pink box — the brand's most popular and notable — was developed in 2018, shortly after Crumbl sold its very first cookie. The unique, oblong-shaped box is the first of its kind and was created by Sawyer and his fellow classmates at Utah State University. The unique shape, along with the brand's signature pink coloring, make it recognizable and Instagrammable, perfect for posting that sweet Crumbl review, boomerang, or photo on social media!