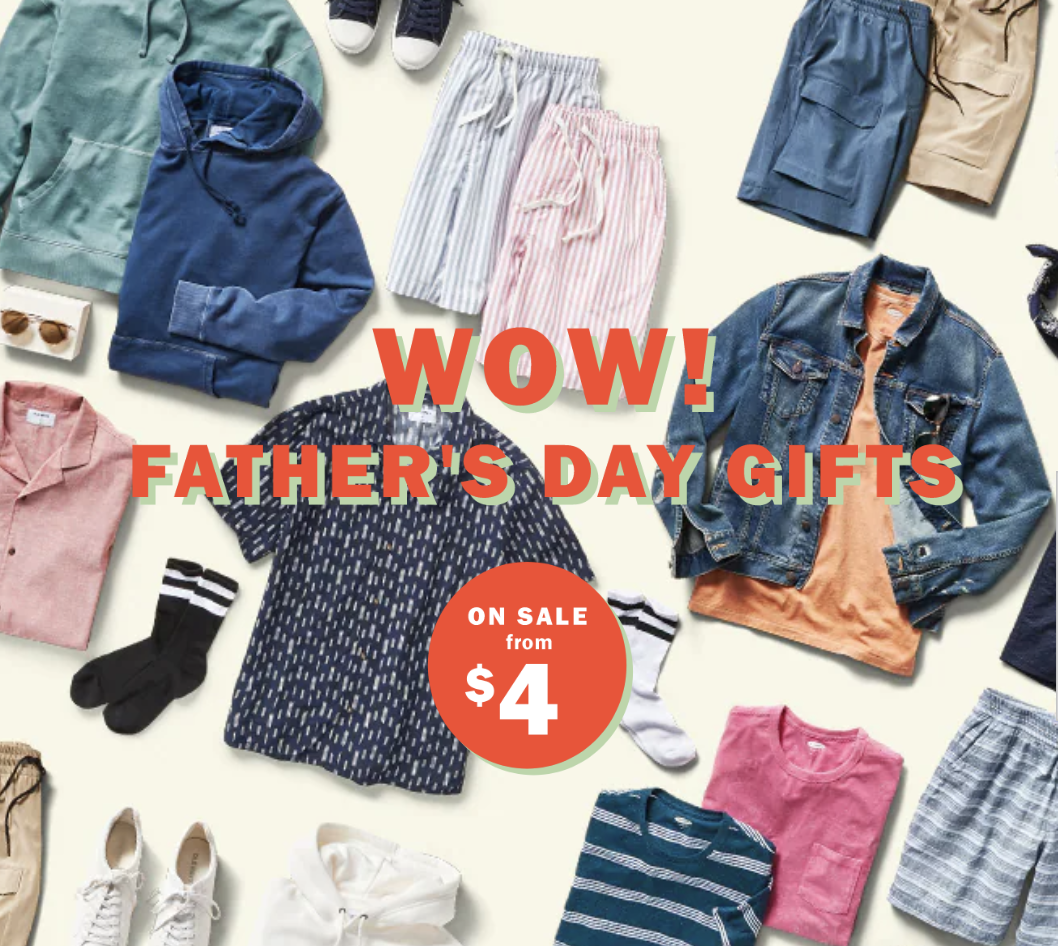 WOW — Father's Day Gifts!
Father's Day is Sunday, June 20
Save BIG for Father's Day
If you're looking for Father's Day gifts on a budget, look no further!
We have a gazillion gifts for all the rad dads in your life, starting at just $4.
See our entire collection here, then shop in-store for your special dad!
Father's Day merchandise may differ by location. Shop in-store for best selection
Old Navy: Imagine a place where you can find all of your wardrobe "must-haves" at prices you can't believe. Everything from your favorite t-shirts and jeans to your seasonal fashion faves. A place where every family member is invited. Where everything has great style and quality and the shopping experience is actually fun, not a chore. That place is Old Navy, making current American fashion essentials accessible for every family. As one of the largest apparel brands in the world, we offer customers fabulous fashion online as well in our 1,000+ stores around the world.
Founded: 1994 (named after a bar in Paris).
Retail record: In 1997, Old Navy became the first retailer to reach $1 billion in annual sales in less than four years of operation.
Employees say: "Empowerment makes us unique in the retail industry. We acknowledge and celebrate innovators and allow leaders to be business owners. We embrace learning and help people grow professionally and personally."
"I think Old Navy is a great place to work because it is always trying new things to engage with our teams. It sends out calendars with different activities and treats on certain days. It makes it fun to come to work. It also just rolled out a recognition program around Old Navy cards. Associates who meet certain milestones get a card as a form of recognition. It shows the team that the company appreciates all that they do."