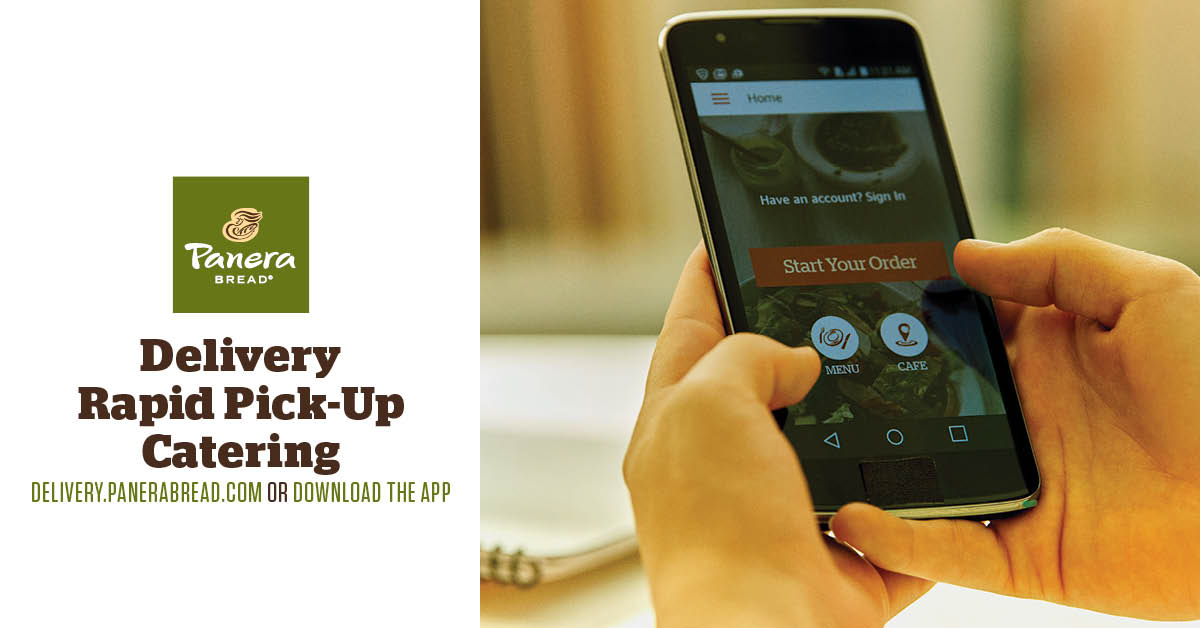 A Message from Panera Bread
Going on now
Panera Bread Dining Rooms Closed
Loyal Panera Guests, we are here for you.
Our dining rooms are closed, but you can still place your online order and take advantage of our Rapid Pick Up, Curbside Pick Up, and Delivery.
Drive Thru windows are open where available.
Order online now at delivery.panerabread.com or download the app.
Rapid Pick Up/Curbside Pick Up
Pick up at our car or the cafe door.
Delivery
All orders will be delivered contact-free.
We'll deliver your meal right to your door for groups of 5 or less.
Catering
Whether it's a business meeting or a family gathering, our catering team will take the stress out of your next event, big or small.
For groups of 5 or more.
Pick up or delivery available.

Panera Bread cares about your safety.
We are Panera Bread
And we believe that good food, food you can feel good about, can bring out the best in all of us. Food served in a warm, welcoming environment, by people who care. To us, that's good eating and that's why we're here.