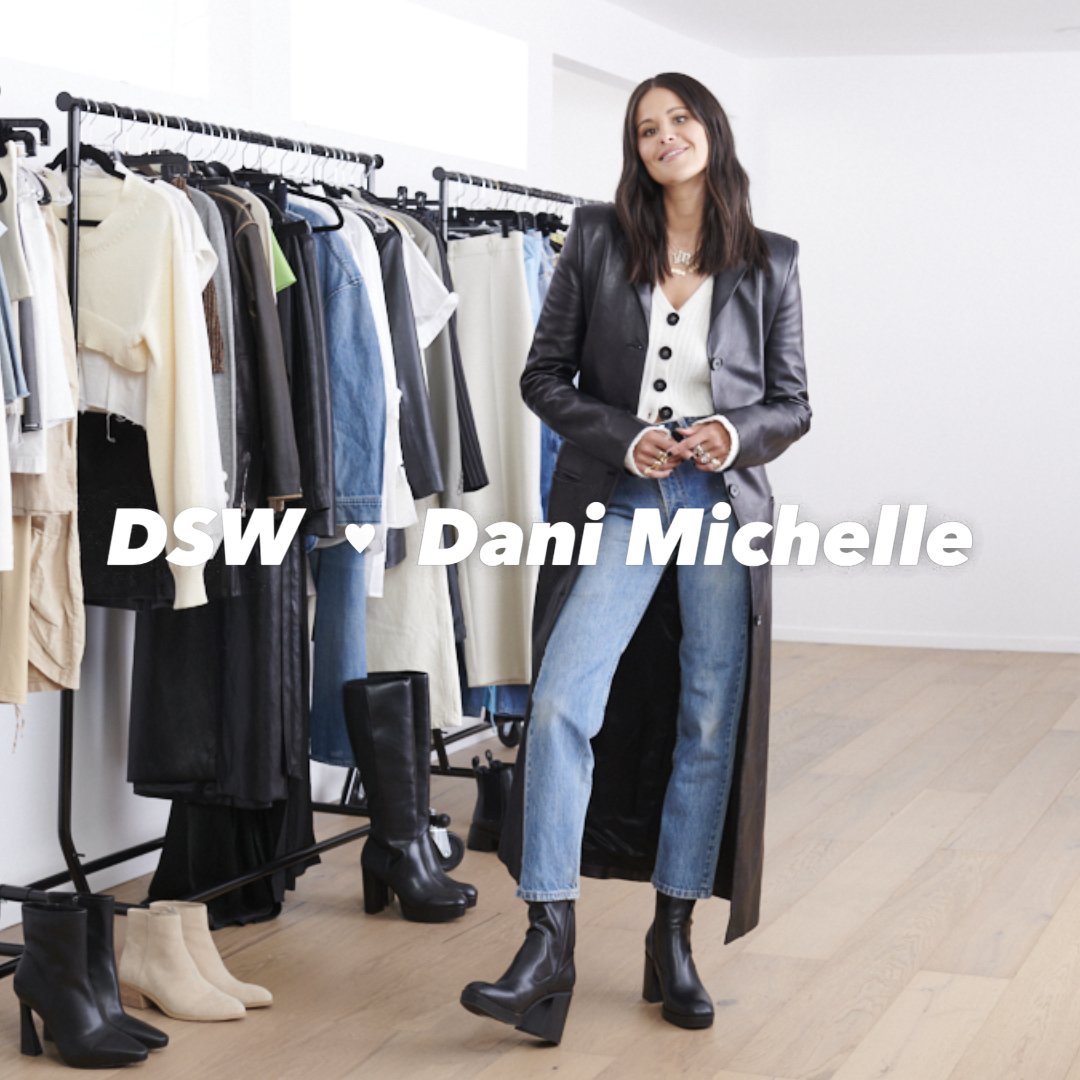 Fall Insider Tips
Now available
Step Up Your Fashion this Fall
DSW loves Dani Michelle!
Get insider tips on how to style the biggest trends this fall from our fave Celeb Stylist.
See all of Dani's tips here, then stop by DSW for the perfect fall pair.
Fall styles may vary by location. Shop in-store for best selection.
Dear Shoe Lovers,
At DSW, we're passionate about shoes—and we're passionate about selling them the right way. Responsibly, and with the bigger picture in mind. So we're focused on making ethical business decisions, caring about the environment, and acting sustainably as an organization. We think that's what it means to be a conscientious Shoe Lover—it's what we expect of ourselves, and it's what we expect of our partners.
Sustainable practices are central to living the DSW core values of Passion, Accountability, Humility, and Collaboration. We're proud of the ways that we're sustainable as a company—at the same time, we're always looking for ways to get better. That's why we established the DSW Sustainability Committee, a group of leaders focused on improving our current sustainability practices.
DSW believes in fashion with integrity, and we want our Shoe Lovers to feel good about shopping with us. Together, we can continue working toward a promising, sustainable future.