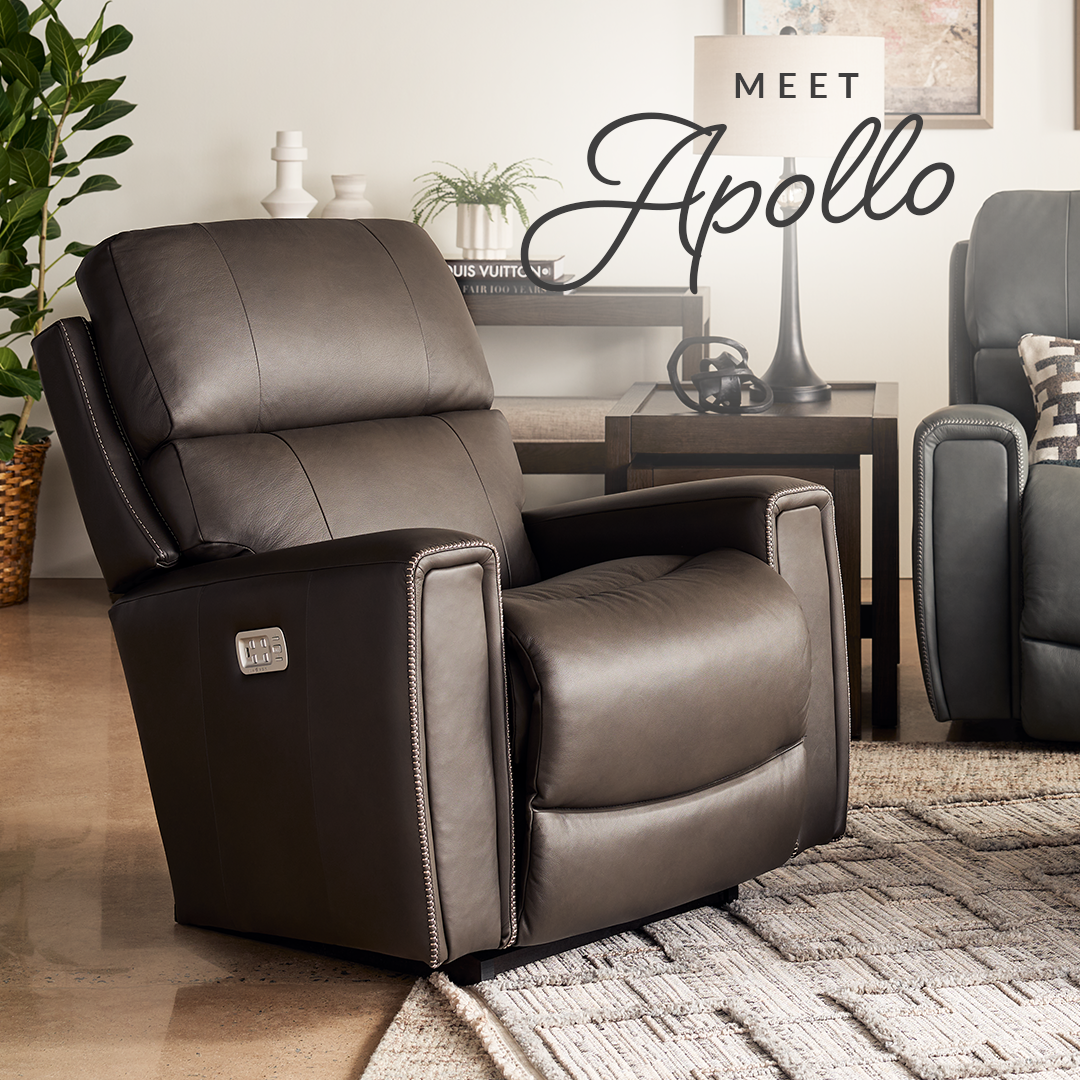 Get Ready for Some Football
Now available
Meet the Apollo Power Recliner – Perfect for Football Season!
It's time for some football!
Make sure your viewing station is super-comfortable for cheering on your team.
The Apollo has so many options for reclining your back, with leg rest, headrest, and lumbar support.
It loves to put power at your fingertips with a side-mounted control panel.
It's the ultimate lounge pro, providing total relaxation from head to toe.
Different recliners may be better suited for your style of football viewing. Check with a store associate for more information!
The La-Z-Boy Story
In 1928 the first recliner was born and a legendary company was founded on the principles of comfort, innovation, and industry-leading craftsmanship. These principles still hold true today and are at the heart of everything we do. From gorgeous stationary furnishings to the iconic recliner, you can count on quality with the La-Z-Boy name. Let us help transform your house into a home.
Our Promise
We strive to inspire — to help you discover quality products that work with every aspect of your life. Whether you choose a stationary sofa, sectional, or recliner from our full motion collection, you can be assured that each piece reflects your creative vision … as well as your need for value and comfort.
Free Design Services
Did you know you can customize each piece of furniture making it uniquely yours? Or that you can choose from over 900 fabrics and leathers? All the more reason you may want to connect with one of our talented in-home designers in our La-Z-Boy Furniture Galleries and La-Z-Boy Home Furnishings and Décor stores across North America. They provide expert advice, but more than that – they make the design process fun and easy by helping you see what your room will look like before the project begins. And the best part – it's absolutely free!