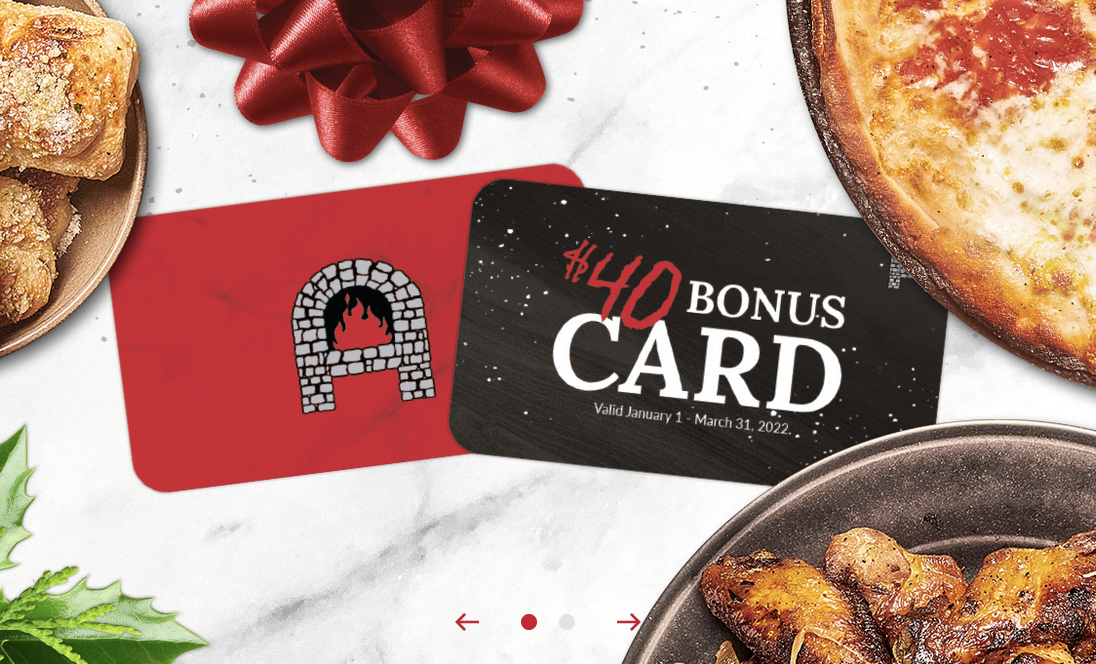 Holiday Gift Card Bonus!
Now through November 30
Make Someone's Holiday Tastier!
Cross another gift off your holiday list!
Get a bunch for friends and a couple for you.
Enjoy a $40 bonus with every $100 in gift card purchases.
Pick a physical card or a digital card – whichever works best for you!
And don't forget to stop by and have a tasty meal with us!
Some restrictions may apply on our Holiday Gift Cards offer. See restaurant for details.
At Anthony's Coal Fired Pizza, everything comes from our oven – from Anthony's signature, coal fired pizzas to his coal oven roasted chicken wings and coal fired roasted pork ribs. No matter what you order, you can always be sure everything will be served coal fired to perfection, tender and bursting with flavor. Whether it's at your table, relaxing with family or taking in a game with friends at the bar, Anthony's Coal Fired Pizza will satisfy all your coal fired cravings.