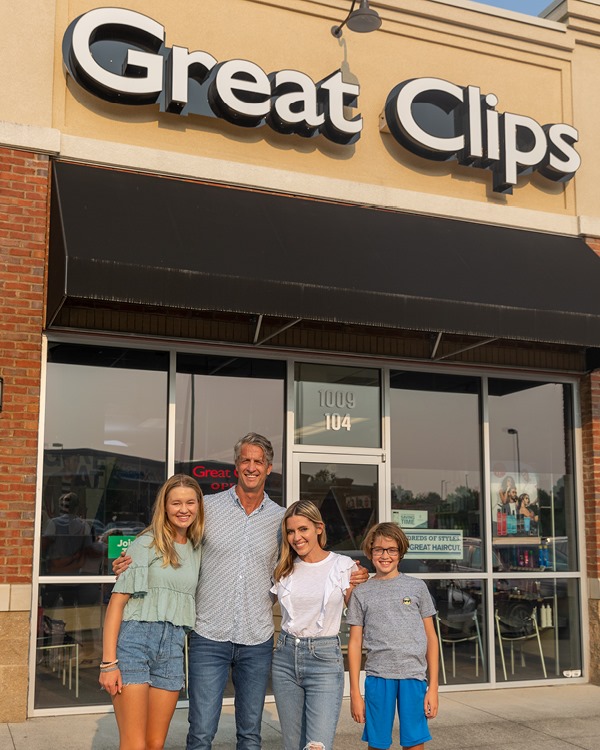 Perfect Cuts for Back to School
Book Your Appointment Today
Back to School Means a New Haircut!
This back-to-school season, the whole family can experience the joy of that fresh haircut feeling, just like The Holderness Family!
Whether it's a quick trim or a whole new 'do, your local Great Clips salon has you covered.
Check in online and get started today!
Back to School Haircut appointments are open now. See store for details.
Today's fast-paced lifestyle means you need a salon that fits your schedule. That's why we're open evenings and weekends; no appointments necessary. You can relax at Great Clips, because you know you will get an affordable, quality haircut in a comfortable, friendly salon.
For the ultimate in convenience, Great Clips launched the industry's first Online Check-in service, allowing customers to add their name to the waitlist of a Great Clips salon—before they arrive. Great Clips is also the only salon brand with Clip Notes®, a technology that allows stylists to keep notes on a customer's haircut and is accessible at any Great Clips salon.
With 3,900 franchised salons throughout the United States and Canada, Great Clips is the world's largest salon brand. Great Clips franchisees employ 35,000 stylists who receive ongoing training to learn advanced skills and the latest trends. Our salon owners and corporate office are dedicated to our salon communities with a focus on philanthropy and volunteer activities.
Check in to the Great Clips salon nearest you.