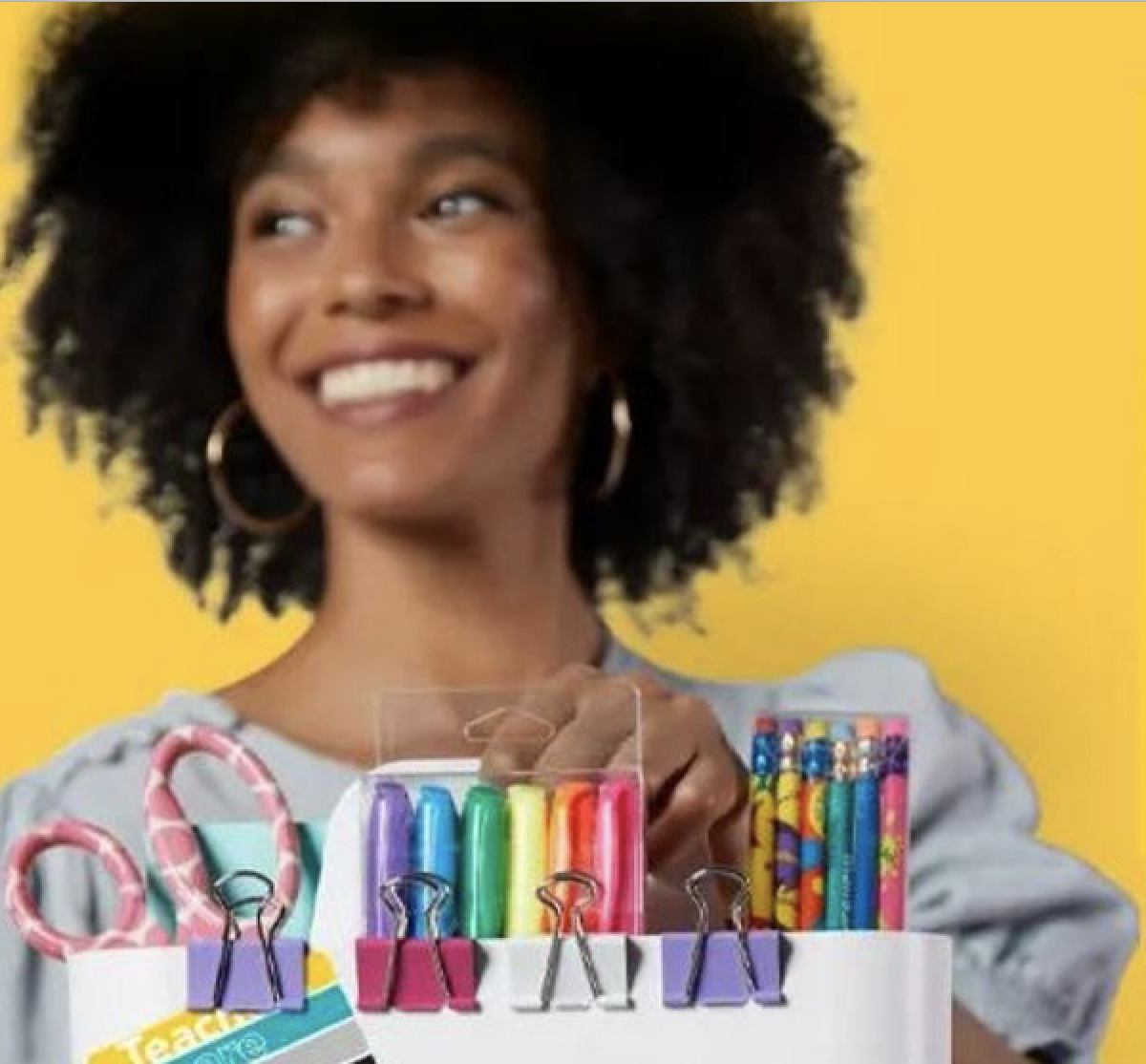 Teachers Discount
Now through September 24
Get a Discount on Your Supplies!
If you're a teacher, you'll love our discount!
It's our Teacher Exclusive Coupon: 20% back in Bonus Rewards on qualifying purchases.
Valid in store only.
But hurry, this offer ends soon!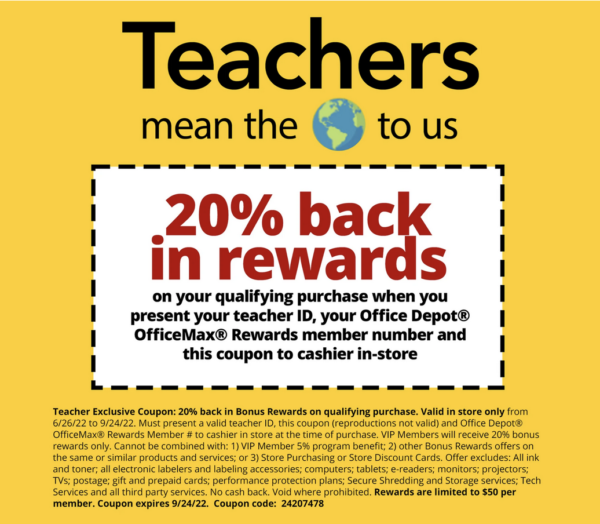 Teacher Exclusive Discount Coupon: 20% back in Bonus Rewards on qualifying purchase. Valid in store only from 6/26/22 to 9/24/22. Must present a valid teacher ID, this coupon (reproductions not valid) and Office Depot® OfficeMax® Rewards Member # to cashier in store at the time of purchase. VIP Members will receive 20% bonus rewards only. Cannot be combined with: 1) VIP Member 5% program benefit; 2) other Bonus Rewards offers on the same or similar products and services; or 3) Store Purchasing or Store Discount Cards. Offer excludes: All ink and toner; all electronic labelers and labeling accessories; computers; tablets; e-readers; monitors; projectors; TVs; postage; gift and prepaid cards; performance protection plans; Secure Shredding and Storage services; Tech Services and all third party services. No cash back. Void where prohibited. Rewards are limited to $50 per member. Coupon expires 9/24/22.  Coupon code:  24207478
You take care of business. We take care of you. Office Depot® OfficeMax® is a leading provider of office products and services for people that mean business.
We're a leading global provider of products, services, and solutions for every workplace – whether your workplace is an office, home, school or car. We are a single source for everything customers need to be more productive, including the latest technology, core office supplies, print and document services, business services, facilities products, furniture, and school essentials.