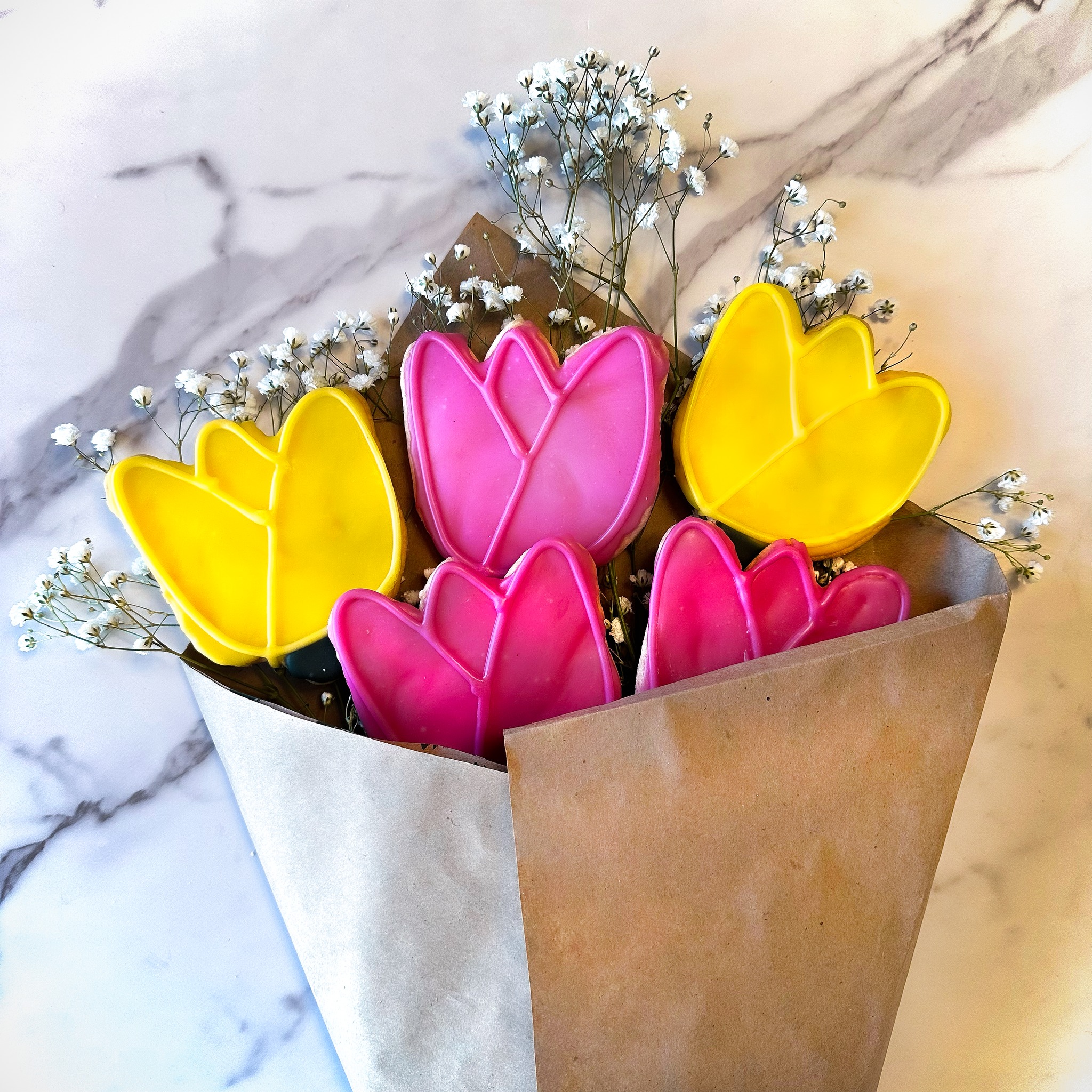 Welcome Spring with Panera Tulip Cookies!
Now available
Spring Has Sprung at Panera!
Say to yourself, "I can buy myself flowers."
Our Tulip Cookies are a great way to welcome spring, and they're tasty, too!
See all of our bakery items here, then come on in and buy yourself a bunch.
Spring bakery items may vary. Visit the restaurant for more information.
We are Panera Bread
And we believe that good food, food you can feel good about, can bring out the best in all of us. Food served in a warm, welcoming environment, by people who care. To us, that's good eating and that's why we're here.